The Lincoln family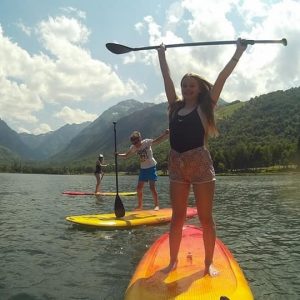 Our holiday was meticulously planned by the wonderful Penny. She really knows her stuff and trusts the people she uses for all the activities.
Restaurant recommendations and ideas for things to do on our 'days-off' were spot on too. We didn't have to think about a thing – just turn up and enjoy it.
And enjoy it we did – with kids from 8 to 14yrs it can be a challenge to keep everyone happy but with canyoning, horse riding, rock climbing, paragliding, white water rafting and more, everyone found something to enjoy. We had things we all did together and then some just parent and 1 child – a really good mix.
I can't recommend Penny more highly – she's a total professional with a passion for the Pyrenees that shines through. There's so much to explore that we'll definitely be back. I'm already thinking about our next trip for both winter and summer!