One of the best ways to get to the heart of the beautiful Pyrenees mountains is on your own two feet.
On a hike with one of our carefully chosen hiking guides you'll explore off the beaten path and discover the rich flora and fauna of the Pyrenees.
** Note that the prices indicated are what you'll pay to the activity providers directly. **
Hiking and Wildlife
All year
6+ years
From €30 pp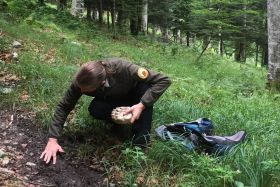 Whether you're a family or a group of individuals, our local guides can't wait to share their knowledge of the precious Pyrenean wildlife with you.

Families can enjoy an easy guided walk to discover marmots and vultures in a beautiful high mountain setting.

Teens and keen hikers can spend a full day hiking deep in bear territory with a local bear expert, learning about the life of this controversial animal.
Stay in a Mountain Refuge
Jun - Sep
8+ years
From €40 pp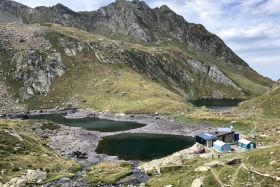 Whether you're a family or a seasoned hiker, you can enjoy an off grid stay in a mountain refuge which offers food and a bed for the night.

Not all refuges offer the same quality of welcome and food, so we've selected the best, in our experience, at which you'll have the most enjoyable and memorable stay.

We'll make recommendations based on how much hiking you'd like to do and then make the booking on your behalf.
Pastoral Life
Jun - Sep
7+ years
From €30 pp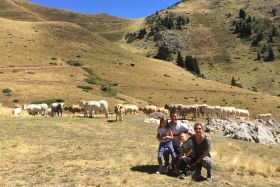 Experience the heart of Pyrenees mountain life on a family friendly hike up to the mountain pastures with one of our local guides.

You'll meet the shepherd with his flock, learn all about his life in the mountains and what it takes to protect the animals from predators such as the brown bears.

A picnic lunch of local products will be provided by your guide.
Walking with Huskies
Apr - Nov
7+ years
From €30 pp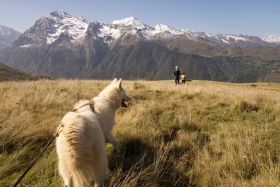 Huskies need exercising year round and you can be part of their training regime.

On a half day experience you'll learn all about the pack life of huskies before heading out for a walk with a dog attached to a harness around your waist.
You'll soon discover just how strong these dogs actually are!
Tailor Made Hiking
Apr - Nov
12+ years
From €180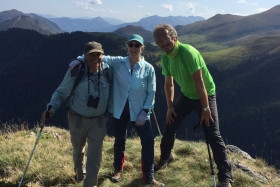 If you'd like to hire your own dedicated guide for a day of hiking adapted to your ability, then you can trust us to book the best.

We ensure our hiking partners speak English and have the experience to choose circuits that will tick all your boxes.

If your preference is for a day of gentle, mindful hiking with plenty of breaks and endless views then that can be arranged.

But a day of hiking with 1000+m of ascent over a good distance is also possible for those looking for more of a challenge in these beautiful mountains.