Who doesn't love their food! Experiencing the local food specialities should be one of the unforgettable highlights of your holiday.
Over the years we've uncovered not only some incredible eateries in the Pyrenees but also many passionate producers of all kinds of delicious gastronomic delights.
Choose our Holiday Plus or Holiday Privilège service and you will benefit from our knowledge and contacts and enjoy foodie experiences that you won't find in the guidebooks.
Eating out
Thank you for booking all our restaurants – the burgers at the restaurant on the mountain top got voted the best in the world!

Thanks to the Easter family
Over the years, we've sought out the very best places at which to eat lunch and dinner.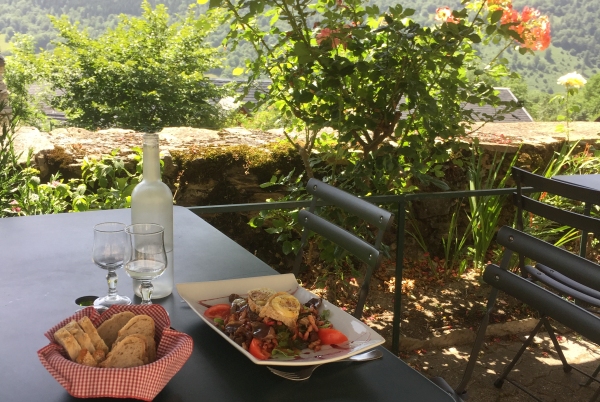 These are the eateries at which you'll get great quality, great value, home-cooked food that will satisfy even the most demanding palate.
We recommend in particular those restaurants and eateries who support local micro-breweries, cheese producers and fruit and vegetable growers.
We also favour those places at which you'll get a friendly welcome, where you'll be served with courtesy and respect and ideally be able to eat on an outdoor terrace with incredible views.
Choose our Holiday Plus or Holiday Privilège concierge service and we'll not only make recommendations but also book a table for you too.
Foodie experiences
We want you to get to the true heart of gastronomy in the Pyrenees and to learn where so much of the amazing food comes from.
Choose Holiday Privilège or Holiday Plus and you'll have a whole world of experiential visits at your fingertips.
You may visit a local farm that produces incredible cheeses or discover the life of the black pigs that are transformed into some of the finest charcuterie in the Pyrenees.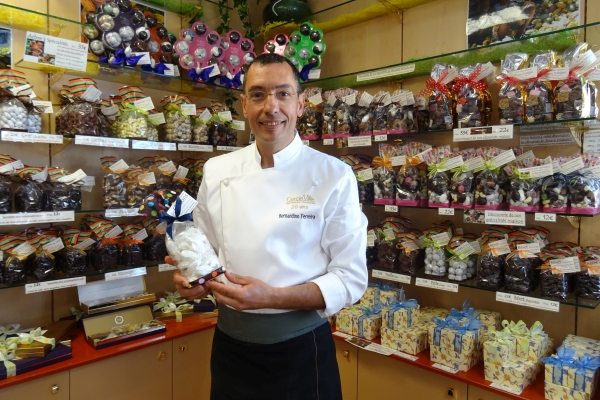 If you appreciate the finer things in life, we'll introduce you to the master chocolate maker who'd be delighted to offer you tastings of his delicious treats.
Choose our exclusive tailor made holiday concierge service, Holiday Privilège, and we'll take you on a voyage of discovery to the best market in the area.
There, we'll introduce you to the local producers and invite you to sample their gastronomic delights.
The food and gastronomy in the Pyrenees is truly exceptional and we can't wait to share it with you!